Logan on 06 10, 2009
The 2009 Major League Baseball First-Year Player Draft got underway Tuesday night, something casual baseball fans may be unaware of. However, even the most casual of fans should by now know the name Stephen Strasburg, the man who went first overall to the Washington Nationals.
The 6'5" 220 lbs right-hander out of San Diego State University went 13-1 this season for the Aztecs, posting an impressive 1.32 ERA. Even more impressive was his sheer dominance over hitters consistently during the course of the year. With 195 strikeouts in only 109 innings pitched and an opponent's batting average of .172, there's no denying the raw talent displayed by this kid. Strasburg has an incredible fastball that explodes on hitters. Despite the fact that it sits in the high 90's on a regular basis (sometimes touching 100+ mph), he still generates a lot of movement with it allowing him to use it as an out pitch and in turn keep hitters guessing. He also features a slightly above average slurve-type breaking ball which sits in the mid 80's, and an average changeup that is generally clocked in around 80-82 mph (a good speed differential in relative to his fastball).
Strasburg has received an unprecedented amount of coverage leading up to Tuesday night's festivities, and has generated arguably the most hype ever for a pitching prospect. The hype is certainly not unwarranted as this guy possesses a future ace-type arsenal of pitches, however I think the label of a "sure thing" that so many have bestowed upon him is a little premature. There are a few things to consider before we induct him into Cooperstown.
Secondary Pitches: Strasburg's secondary pitches are undeveloped and cannot truly be relied on as "put-away" pitches at this point in his career. This is mainly attributed to a lack of command. There is a difference between control and command in regards to a pitcher's ability to locate, and Strasburg's slurve and changeup are a good representation of this. He has little trouble finding the strike-zone with these two pitches, but for the most part lacks the ability to spot them where he wants in that zone. This is something that he can, and most likely will, develop as he continues to grow. However if he fails to do this, his fastball will be rendered useless at the next level. Just getting those pitches over the plate might be enough to find success in the Mountain West Conference, but it will surely be a different story when facing major league talent day in and day out.
Mental Make-up: According to the scouting report prepared by MLB.com Strasburg has a history of showing negative emotion on the mound, which brings his mental maturity into question. It will be interesting to see how this kid handles adversity, something he will surely experience at the next level, given his mental make-up. A kid receiving this much hype is a negative thing more often than not, it's not easy to maintain a modest attitude and hard work ethic when you're constantly being referred to as "the next big thing."
The Nationals Franchise: Another aspect not mentioned enough is the team he was drafted by. The Washington Nationals don't have a very positive draft history in the past few years. In fact, going back to 2001 (including a few years in Montreal) this franchise has only produced two current impactful MLB players: Ryan Zimmermann and Chad Cordero. How will the Nationals franchise handle a young player of this caliber? As I said above, his secondary pitches are nowhere near MLB ready, and if he's rushed it could be immensely detrimental to his development.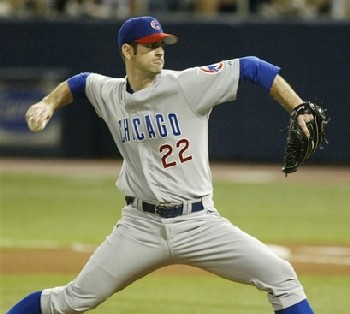 The "Inverted W": Lastly, but most importantly, are the mechanical questions in regards to his delivery. This is where Mark Prior's name comes in. Prior, much like Strasburg, was one of the most highly touted pitching prospects of the past twenty years. However, these two pitchers share another alarming similarity, and it's known as the "Inverted W." It has been said that Strasburg's delivery is heavily influenced by Prior's as it is remarkably similar. The "Inverted W" is the way the arms appear in the form of a W while addressing the plate prior to the release of a pitch. While this isn't necessarily a negative 100% of the time, it does result in extra pressure on the elbow and often causes a pitcher to rush his delivery. This makes Strasburg a high injury risk. This could also be the reasoning behind his tendency to elevate his fastball from time to time.
MLB prospects remain one of the most difficult to accurately project in all of sports, and the pitcher position is the toughest of all. There's no telling what kind of career Strasburg will experience. Most believe he can have the immediate impact of someone such as David Price, others (such as myself) see his career following the path of a Mark Prior. Best-case scenario in my eyes is a John Smoltz type career, someone who is dominant when healthy, but will continually struggle with elbow/shoulder problems.
Stephen Strasburg is a long way from being a "sure thing," and if the Nationals organization isn't careful in the way that they handle this kid, they may be looking at baseball's version of "The Incredible Bust" Tony Mandarich.